Japanese Knotweed Removal
We are the industry experts in the delivery of successful, cost-effective solutions for the identification, control and eradication of Japanese Knotweed.
Over the years we have applied our knowledge to hundreds of commercial and domestic sites and we offer a range of treatments programmes to suit every budget. If your property has Japanese Knotweed mortgage problems and you have been refused a mortgage application, we can help you.
During each site visit, our certified surveyor will estimate the growth of the infestation, take measurements and make recommendations for the most efficient treatment plan.
As well as an herbicidal treatment programme and a site specific management plan, we offer an insurance backed guarantee that gives peace of mind should it ever return.
Bespoke survey reports and quotes are delivered promptly as we know that a fast turnaround time is essential for property owners and purchasers.
Don't delay, book your survey today!
Why Choose CYB Environmental?
The only UK company to be regulated by the Royal Institution of Chartered Surveyors (RICS)
Members of the Property Care Association (PCA)
FREE 5 year warranty
Insurance backed guarantees available for up to 10 years
National coverage through local expert teams
Price match policy (we will better by 5%)
Japanese Knotweed Identification & Removal
What is Japanese Knotweed?
If you are not sure if the invasive weed infestation on your property is actually Japanese knotweed, have a look at our detailed knotweed identification guide that will help you be the judge.
Japanese Knotweed (Fallopia japonica) and its hybrids are a non-native, invasive species of plant. Since it was introduced into the UK as an ornamental garden plant in the mid-nineteenth century, it has spread across the UK, particularly along watercourses, transport routes and infested waste areas and of course private gardens.
Japanese Knotweed Mortgage Problems
The majority of UK major lenders will refuse to lend against a property if their surveyor identifies Japanese knotweed at a property you are purchasing, selling or even re-mortgaging, especially if it is located within seven metres of a habitable space. This is due to the aggressive nature of the plant and potential damage it can cause to the building, consequently severely affecting the value of the property. As a minimum, the mortgage lender will request a 'Japanese Knotweed Management Plan'.
We are extremely confident our services offer value for money and are at the more 'cost effective' end of the industry, however should you obtain a formal lower quotation, we will better it by 5%. As simple as that.
We are proud to provide a 5 year guarantee (free of charge) with all of our treatment programmes A 10 year insurance backed guarantee can also be provided for a small fee.
Regulated by the Royal Institution of Chartered Surveyors (RICS)
We are regulated by the Royal Institution of Chartered Surveyors (RICS).
Members of the Property Care Association (PCA)
We are proud to hold full membership of the Property Care Association (Invasive Weed Control Group)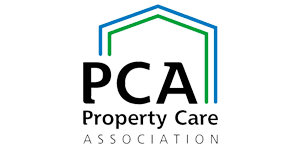 Members of the Trust Mark
We are proud to hold the RICS, PCA, ISO 9001 and ISO 14001 memberships/accreditations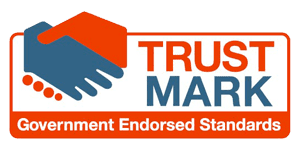 We are proud to hold full ISO 9001 and 14001 accreditations.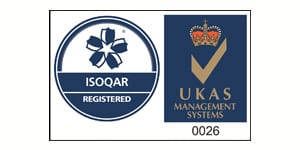 Certification Number 11001
ISO 9001, ISO 14001
Amazing, thorough service! Would definitely recommend if you have this on your property. Thank you!
Brilliant Service! Chris was very knowledgeable and went above and beyond with his service.
Fantastic results after just one spray! Really happy with this company, would highly recommend them, great results and a very reasonable price for the treatment.
Chris inspected a property that we are purchasing for Japanese Knotweed. He was able to view the property at short notice and quick to follow up with us afterwards. Luckily no knotweed was found! We were very happy with the service.
CONTACT DETAILS
London: 020 3005 8755
Bristol: 0117 428 0177
Cardiff: 0292 167 1147
3 Borthwick Street, London SE8 3GH