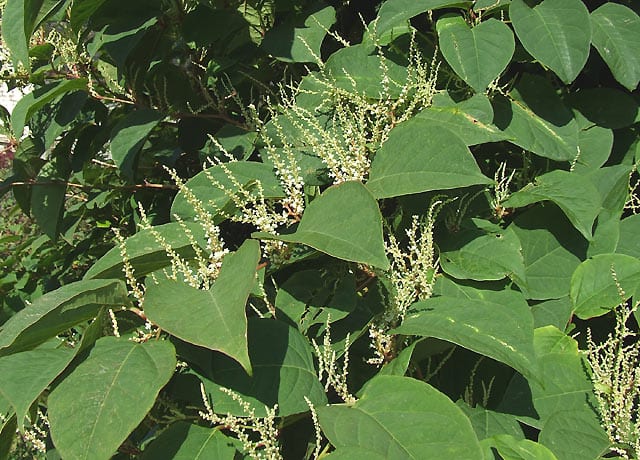 Japanese knotweed is quite invasive and significantly damages properties and infrastructures. So, it is important to have a Japanese knotweed management plan in place if you have an infestation on your property. This plan will outline the steps you will take to control and eradicate the plant.
How to Plan Japanese Knotweed Removal?
The following steps will help you to create a Japanese knotweed management plan:
Survey the Infestation
The first step in creating a Japanese knotweed management plan is to survey the infestation. This will involve identifying the extent of the infestation and the location of the knotweed. The survey should also include an assessment of the soil type and the intended use of the property.
Assess the Risks
Once the infestation has been surveyed, the next step is to assess the risk posed by the knotweed. This will involve considering factors such as the size of the infestation, the location, the soil type, and the intended use of the property.
Develop a Treatment Strategy
There are various ways to treat Japanese knotweed. The best approach will depend on the size and location of the infestation, as well as the budget available. Several methods can be used to control Japanese knotweed, including Physical removal, Chemical treatment, Biological control, and A combination of methods. The choice of treatment method will depend on the specific circumstances of the infestation.
Timeline and Budget
The management plan should also include a timeline for implementation and a budget. The timeline should be realistic and achievable, and the budget should be sufficient to cover the costs of treatment or removal. Even if you are doing it yourself, you'll need to conduct the removal in a proper time frame to get effective results.
Implement the Treatment Strategy
Once you have a treatment strategy, you need to implement it. This may involve hiring a professional contractor or doing it yourself. Either way, essential safety equipment and tools must be used to avoid any accident.
Monitor the Results
It is important to monitor the results of the treatment to ensure that it is successful. This may involve regular inspections of the infested area, as we know that Japanese Knotweed tends to grow back.
Get a Professional Japanese Knotweed Management Plan
If you need help with how to create a Japanese knotweed management plan, getting professional advice from a qualified arborist or environmental consultant is a good idea. Professional Japanese knotweed removal companies have the expertise and experience to identify and remove the plant correctly.
The team at CYB Environmental will advise you on the best treatment method for your specific situation. We will also have the necessary safety equipment and procedures in place to protect you and your property. Moreover, in the long run, hiring a professional Japanese knotweed removal company like ours may be more cost-effective than trying to do it yourself. Contact us today!