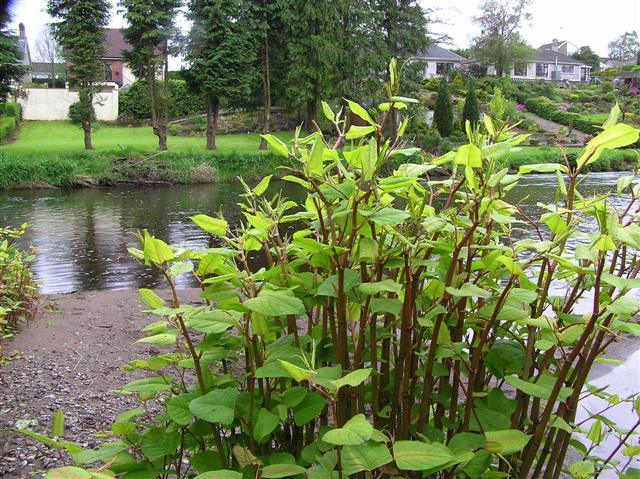 Japanese knotweed is a perennial plant that has advanced across the UK, infiltrating housing foundations and gardens. This weed is known for its ability to spread with speed and can even grow up to 10cm a day. It can be difficult to control and even more difficult to eradicate from your property, which is where Japanese knotweed removal comes in.
Whilst the plant is notorious throughout the country, there are still some unknown characteristics of Japanese knotweed.
Is it poisonous?
Luckily, despite the threat it poses to property, Japanese knotweed is not a poisonous plant. Some people can confuse Japanese knotweed with giant hogweed, which can cause severe burns when exposed to UV rays. A few cases of mild skin irritation have been reported when coming into contact with Japanese knotweed, but the plant poses no real threat to humans.
In fact, Japanese knotweed is edible. The plant can become sweet or savoury, depending on how it's prepared, and can be eaten both raw and cooked. Harvesting Japanese knotweed for consumption doesn't pose any risks to the environment, as there is no chance of the plant being over-harvested.
Japanese knotweed also contains Vitamin C and Vitamin A, and has been used for centuries as herbal medicine to cure many ailments. Whilst Japanese knotweed isn't safe for your home, it is completely safe to touch and consume for both humans and animals.
What other threats does it pose?
Japanese knotweed has been known to grow through concrete and can weave itself into the structural foundations of your property. The plant can damage the foundation by targeting weak spots and growing through them. Some homeowners who have found Japanese knotweed on their property have been refused mortgages, making it difficult for them to sell their homes and move elsewhere.
Not only this, but Japanese knotweed can also threaten native vegetation. As the plant grows rapidly and up to 7ft in height, it blocks out and shades other species of fauna, making it difficult for them to thrive. Japanese knotweed also releases a chemical substance that impedes the growth of nearby plants.
How to get rid of Japanese knotweed
CYB Environmental
specialises in the removal and eradication of Japanese knotweed from UK homes and gardens. When removing Japanese knotweed, our methods include:
– Chemical control
– Excavation of the plants and their roots
– On-site burial and/or encapsulation with membranes roots
Whilst it is possible to get rid of Japanese knotweed on your own, the plant can easily grow out of control and become tricky to excavate. Our methods of removal are completed with a team of highly trained individuals, with years of experience dealing with this plant. We ensure every trace of this plant is removed from your property, so there is no chance of Japanese knotweed returning.
We understand how worrying it can be to find this plant on your property, which is why we offer a cost-effective and efficient service to clients needing Japanese knotweed removal across the UK. You can get in touch with CYB Environmental for our Japanese knotweed removal service, or for more information on the plant.
If you are concerned about a plant and think it may be Japanese Knotweed, you can send us a photo and receive a free quick identification from one of our specialists.