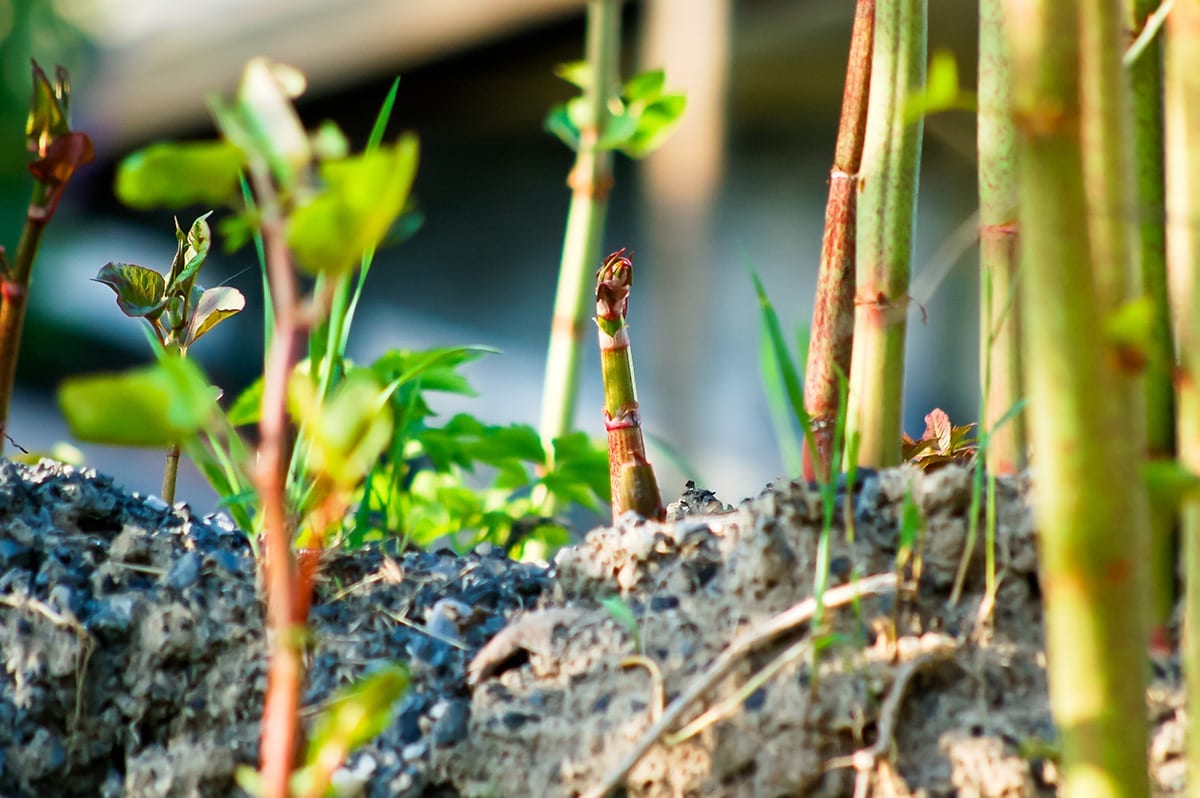 Japanese knotweed spreads easily across the UK through the unintentional or deliberate movement of the plant. Thankfully, Japanese knotweed cannot spread through seed dispersion, which makes the removal of this plant easier to complete.
However, this doesn't stop Japanese knotweed from growing at exceptional speeds and posing a threat to both properties and native vegetation. This development has lead to field trials, research and studies all being conducted to help further understand and control this plant.
Can it be eradicated?
In 2018, Swansea University conducted the world's largest field trial on Japanese knotweed, by testing all 19 methods used to control and remove this plant. Over a period of three years, researchers found that it's impossible to fully eradicate Japanese knotweed from the UK, with the current available methods.
However, critics of this study found that researchers had failed to properly test physical methods of removal, which have been proven to be 100% effective if done correctly. By overlooking this method, it's difficult to state whether Swansea University was correct in their findings and how accurate their claims were.
Whilst Japanese knotweed may be impossible to eradicate from the UK, sustained control and management of the plant are almost more important. Investing in various methods of removal will improve the lives of those affected by Japanese knotweed, instead of focusing on eradicating it completely.
How to get rid of Japanese knotweed from your property
Finding Japanese knotweed on your property is worrisome but can be removed. Whilst the overall eradication of Japanese knotweed is still questionable, there is no reason why the plant can't be eradicated from your property.
Once you have correctly identified the plant, you can then follow the steps to remove it. Japanese knotweed removal can be done with DIY if the plant growth is minimal and it hasn't spread into the foundations of your home.
Cut down the canes and remove them from your garden or lawn, then apply a weed killer onto the remaining Japanese knotweed. Wait at least a week before removing the weeds and ensure all roots are pulled out in the process. If you are struggling with this, or have noticed Japanese knotweed returning to your property, get in touch with a specialist Japanese knotweed removal service.
How CYB Environmental can help
CYB Environmental
is the only Japanese knotweed removal company and consultancy in the UK, offering an insurance backed guarantee with each treatment plan. We can help you identify Japanese knotweed on your property and remove it completely.
We use chemical control, root excavation, and burial & encapsulation to help eradicate Japanese knotweed from your home. Whether the plant has remained in your garden, or found its way into the foundations of your property, CYB Environmental will work to safely and successfully remove Japanese knotweed.
Find out more about Japanese knotweed and how you can identify it here. If you are in need of an efficient and cost-effective Japanese knotweed removal service, get in touch with CYB environmental for our full range of treatments.